I'm a CBD lover… I swear by it. Other people are not so convinced, but there is a real truth to the powers of CBD oil. Here are a few of the myths and facts behind the magic.
Top 3 Myths About CBD
1. CBD Oil Doesn't Work
Before you go too far down this road, let me explain something… CBD is not THC. If you're hoping you're going to try it for the first time and feel instant effects of CBD oil, then you're doing this all wrong. CBD is what I like to call a therapy. Therapy works over time and usually you'll start to feel better with several doses/treatments. When you're not getting your therapy, you'll notice the effects.
2. CBD Will Make You High
Well, I can't even explain how very wrong this is. Again, THC is the chemical compound that's attributed to immediate effects of feeling high. You're not going to feel any sort of psychosis with CBD oil. Some products do help with sleep as it is a calming therapy, but CBD is not a known sleep aid.
3. CBD is Unregulated and Unsafe
The only comment I'll make on this is you get what you pay for. It's not recommended to purchase CBD from unknown sources, or try to find it for cheap online. There are plenty of companies that are safely creating high-quality CBD. When you've found a good company, they will provide lab results and certifications such as these here. Find yourself a good, quality company to source your CBD from and you'll be fine!
Top 3 Facts About CBD Oil
1. CBD is Helpful for Anxiety
If you carry a lot of worry and stress, then CBD is the saving grace you may need. As I like to say, I got 99 problems, and CBD solved like 84 of them… The calming effects of CBD go a long way. Over time, it can help you cope with major life events, deal with your anxiety, and get better rest because of it.
2. CBD Can Help Your Pets
Yes, even pets need relief from anxiety and stress too! I've heard stories about dogs that get anxiety when their humans are away during the day, causing all sorts of messes and constant stress. CBD oil sprays and drops can have very similar effects on dogs, cats, and other animals.
3. There's More to CBD Than Calming Effects
Not only has CBD really come out strong as a wellness and overall calming product, but we have also discovered the positive effects it has on skin, cell regeneration, immune system function, digestion and even energy and blood sugar levels. CBD has a lot of power to help overall wellbeing and to help you get on track to reach your fitness and lifestyle goals (especially as we head into a new year).
My Top CBD Products
Can't decide on which CBD oil product to try? No problem! I've got some excellent choices for you to check out. My personal top choice is this 300 MG Full Spectrum CBD Oil. It's a great product for anyone who is just looking for some calming effects. I notice it's especially helpful come time for "that time of the month" and ladies, it does help tremendously with cramps and pains.
Want something with a little more "oomph"? If you're looking for something to help with intense pain, like that from arthritis, or severe anxiety, then this 10x Pure product is definitely worth it. Sure the price tag is a little more, but the 10x Pure product is 10 time more effective than anything else on the market right now.
For relief of things like joint and muscle pain, this healing relief cream is infused with CBD and emu oil to provide deep comfort.
Want to take your bath time to another level? I especially love this product when I'm feel achy or sore. These bath bombs also make for an amazing Christmas gift idea! You can also purchase them indvidually for $14.97 each.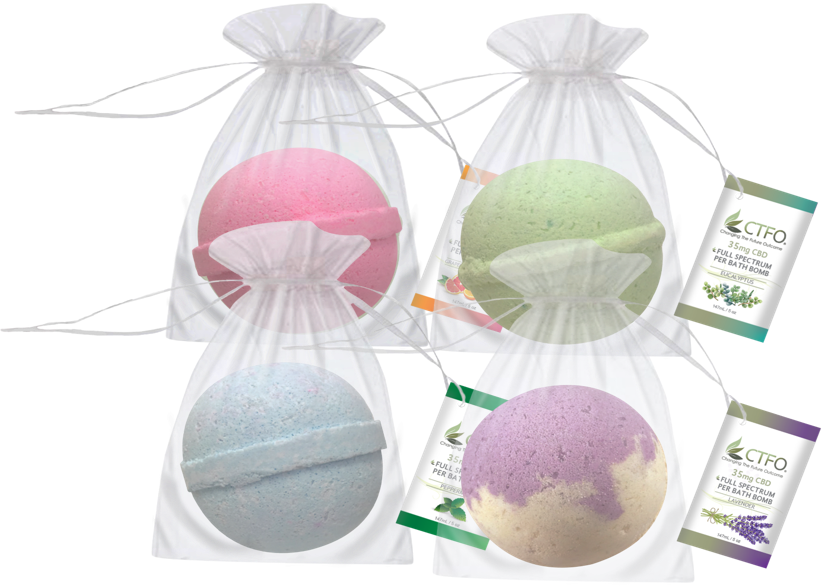 Want to chat more about CBD and what products are available to help you? Send a message to the CBD Babe on Instagram or find me on Twitter @IntentlyAmy.
Be well.